You might know Mike and Doug. They're the two little guys changing the face of Aussie dog food with Scratch Pet Food.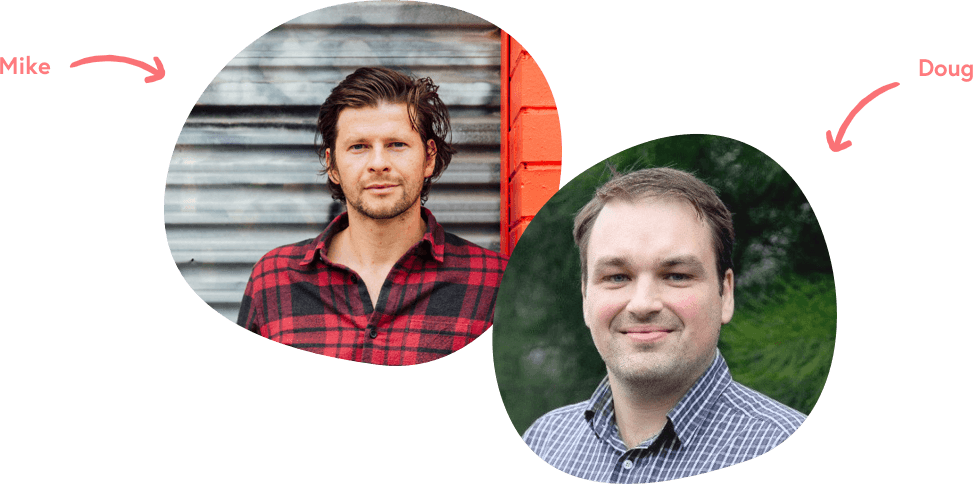 For the last few years they've been busy building the most trusted brand of dog food in Australia. So far, these legends have:
Nailed down supply chain issues using only the highest quality ingredients.
Developed and launched three epic kibble recipes, four treats and a heap of cool toys and accessories
Grown the team to 10 strong, including a world class customer service team
Become the first B-Corp Certified dog food company in Australia
Donated over $175,000 to climate action and dog welfare through their Paws for the Planet program
And now it's time to look after the peeps (and bitches) bringing us the little tykes we all love so much. Introducing: DogMother, a dedicated Scratch HQ for top notch Aussie dog breeders. The boys know that growing little ones is a big job, so they've designed a breeder program that makes the whole thing easier and well… just… better. From dedicated customer support, delivery straight to your door, free puppy food for all litters, discounted food for your bitches, and a dashboard that allows maximum flexibility with orders, they've got it covered!
Also, we 'get' that not all dog breeders are cut from the same cloth. We know backyard breeding is rife in Australia, dodgy puppy sales go down on marketplace every single day and the abandoned puppy toll continues to climb. That's why you'll see we have an application process and we may reach out to make sure only the cream of the crop get access to…the cream of the crop.
DogMother is here to reward the good guys. The ones taking the time to consider breed standards, health and wellbeing before the bank balance. We're here for the responsible dog breeders who are bringing only the healthiest, soundest and happiest little vegemites to the world.
Onwards!